Trey Sutter will be on site Friday setting up hay bales and the like for the fighting on Saturday and COULD SURE USE SOME HELP. If you see the hay bales or Trey Sutter and have time to HELP SET UP FOR THE FIGHTING please donate an hour of your time. Otherwise we will have Grumpy Mic. TY In advance
Paladin's Pantry
We will be having our end-of-war food drive this year again. Donations of produce, non-perishables, toiletries and firewood will be collected in Vingolf on Sunday morning. The TriCounty crisis ministry will be picking up at 3pm.
Adult Commedia Show at WoW: 9:30pm Friday at Vingulf Hall
Commedia dell'Arte is a theater style very popular in 16th century Europe originally produced by Italians. The troupe i Firenzi produces a Commedia play annually at War of the Wings with a twist: Adult Content! Some material from 16th century documentation is clearly not part of the "Family Show" normally produced by i Firenzi. For example, sex, pregnancy, private body parts, bodily fluids, enemas, violence, sexual harassment, and other content modernly only for adults is clearly documentable to SCA period Commedia plays but not acceptable at SCA events. This one show, only at War of the Wings, is produced INCLUDING the adult content in order to demonstrate more of the period art, but we do so with caution. Please ensure that the age of all attendees is at least 18 years old. If someone younger than 18 wishes to attend, they must bring their parent or guardian to meet and speak with the i Firenzi Director, Baroness Sophia the Orange before the play begins. After a serious discussion about the content, the parent or guardian may decide to allow their child to attend the performance. The discussion is an i Firenzi requirement for all attendees under 18 years old.That said, all attendees will enjoy a journey back in time as i Firenzi produces the play "True Love Conquers All" which will have you laughing, shocked and gasping, and falling out of your seat! Questions should be directed to Baroness Sophia the Orange via email orangesophie@gmail.com.

Bardic Smackdown: The Bardic Smackdown on Friday night will be in Vingulf beginning at 8pm.
Scribal Meetup:
Windmaster's HIll and Sacred Stone are hosting a Scribal Meet & Greet in their common tents. Come to chat, come to ask questions, come to offer tips and tricks, or even just to geek out with those who get your fascination with scrolls!!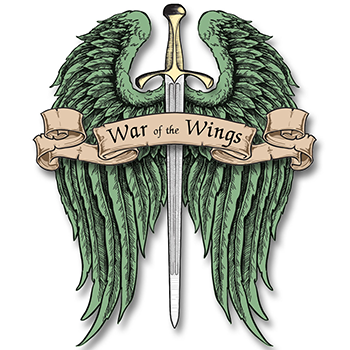 Updated Schedule as of 10/9/19
https://docs.google.com/spreadsheets/d/1_dzUhTXmIBsGK1RvCn_C_9w3ple95ok1idhT9gGQNtM/edit#gid=0
Gold Key
Loaner garb/Gold Key must be arranged before WoW, and obtained before hand. There is no gold key on site.
Thrown Weapons Schedule
Huzzah for targets! The thrown weapons range will be open
Friday 10am – 4pm
Saturday 10am – 3:30pm

War Points will be thrown all day Saturday.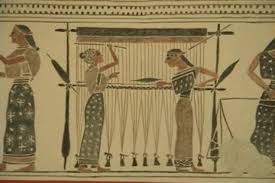 Fiber Solar:
Please join textiles artists for a fiber solar hosted by Hidden Mountain in the baronial pavilion at the heavy list field. Friday afternoon 3-5:30. Bring a small table if needed and a chair
The first Brewers' Conference was inspired by Baroness Susanna von Schweissguth at War of the Wings II, as an educational alternative to the brewing competition. Since then, it has become a much-loved tradition!
Bring your brews and commune with fellow brewers! Share your methods and resources; the usual entries consist of cordials/liqueurs, meads, wines, and beers. Documentation is welcomed but not required, and participants must be at least 21 years of age.
Brewers love their fans, to be sure, but please be courteous and bring something to share, whether it be spirituous or other drink (does not have to be alcoholic). All skill levels are welcome, beginners & veterans.
See you there!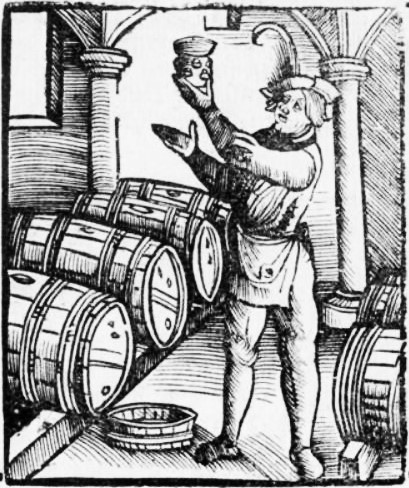 Sapor Secui!
(pr. SAH-poor SEK-you-eye; trans. Tasting Party)
Welcome to the ninth annual Sapor Secui!
Sample the finest homebrews from all over the Kingdom and beyond! Learn about various brewing processes and styles from the brewers themselves. Don't miss out on this glorious opportunity meet your favorite brewers and sample their efforts!
The camp is open event guests of all ages, but please have a photo id ready upon request as there
is alchohol being served.
Brewers who are bringing things to share are very appreciated for showing up a few minutes early to set up.
See you there!
8pm Friday at the House Barra camp
Brought to you by the Atlantian Kingdom Brewers Guild and House Barra
Yard Sale!
Have a closet full of stuff? Garb, feast gear, camping supplies? Want to have fun selling or buying? Come on out! Spread a blanket , set up a table! Saturday from Noon to 3, in the merchant area. Please refer to Gabrielle la Lyonnesa for any questions/comments or concerns!
Class Registration is now available online!
Online class registration is open and will close Midnight on Thursday 10/10. For those unable to get their registration in before, the sign-in sheets will be available, in Vingolf, the day prior to the class being held. If anyone has questions, please contact me via FB messenger (Jean Wagner) or via email at a.redswanne <at> g<mail>.<com>
https://forms.gle/aezfk99LG25HQwnU7
Working Schedule as of 9/29/19
https://docs.google.com/spreadsheets/d/1_dzUhTXmIBsGK1RvCn_C_9w3ple95ok1idhT9gGQNtM/edit?usp=sharing
Site Map Online
Refund Policy
Refunds will be provided to anyone who requests them in writing to the Reservationist ( duchessluned@gmail.com ) by October 4th, 2019.
Merchant list
Your merchants for WOW!
Dragonscale jewelry
Green Mountain Leather
Egill's Woodshop
Thorthor's Hammer
Rabenwald Metalsmythy
King's Ransom
Case of Random
Munition Grade Arms
Calontir Trim
Badass Garb
Camelot Treasures
Rock top Bookshop and Bindery
Touch the Earth
Ian's Grove
Heros Haven
Affordable Fabrics
Claybaby Pottery
Zen Armory
Northstar Armory
Linen Garb
By my Hand
Leatherwork by William
Glastonbury Designs
Viking Archery
Orion's Belt
Silvertree Souq
Rothenburg Metalworks
Delights of Cathay
Bovi's burgers
Odyssey Coffee
Memorial Boat Burning
Please join us at 7pm Friday night by the Pond/Farmhouse as we honor our fallen friends and family by burning our Viking Longship. If you would like to include a note to loved ones that have crossed the bridge, supplies will be made available to the populace at the Corsairium encampment prior to the burning.
Kingdom Fundraiser!
Saturday: bring gently used items. Drop off items at 10, fundraiser silent auction begins at 11 ends at 2. Pick up items at 3. Located in Vingulf. For questions, email me directly at rardinhj@hotmail.com.
Judges Needed
Opening Procession & Final Court
Thursday at 5pm – Opening Ceremonies will be held
Court will be held Saturday at 5:30pm
Firewood Reservations
Pre-order pine or hardwood firewood for War of the Wings: https://docs.google.com/forms/d/e/1FAIpQLScOVuTHzjsdn6peRw-0nkK_c64sAuj_vrRLKKetrXO0jAAV3Q/viewform
Barter Town Meetup
We will have a Barter Town Meet up on Friday, 12 noon in front of the castle. Bring your trade goods, blankets and portable tables. 2 hours of trading all things that have value to someone else. No cash, barter only
Friday Tournament information
Details about tournament formats, hosts, and prizes can be found online at https://raerosado.wixsite.com/wow2019tourneys
Volunteers Call
I come to ask for volunteers to help me greet travelers as they arrive at the gate to gain entrance to WoW…
Volunteer shifts at the gate will be like last year, in 2 hour shifts.
I need two volunteers per shift please.
They will start on Wednesday at noon.
Please message me, or email me with the shift that you would like. If it is not already taken, it is yours. If it is taken, we will work out something to get you as close to your desired time as possible.
Please note this year we will be using the computer to check in our travelers so excel friendly volunteers are optimal!
Please volunteer for a shift by asking for the time and day. For example if you want Thursday from 6 pm-8 pm, that is T-6
THANK YOU!
Mordrea, Troll 1
Mistress Mordeyrn Tremayne, OP, OL
Shifts:
| | | | |
| --- | --- | --- | --- |
| | Shift | Start | End |
| | | | |
| Wed | W-1 | Noon | 2:00 PM |
| Wed | W-2 | 2:00 PM | 4:00 PM |
| Wed | W-3 | 4:00 PM | 6:00 PM |
| Wed | W-4 | 6:00 PM | 8:00 PM |
| Wed | W-5 | 8:00 PM | 10:00 PM |
| Wed | W-6 | 10:00 PM | Midnight |
| | | | |
| Thu | T-1 | 8:00 AM | 10:00 AM |
| Thu | T-2 | 10:00 AM | Noon |
| Thu | T-3 | Noon | 2:00 PM |
| Thu | T-4 | 2:00 PM | 4:00 PM |
| Thu | T-5 | 4:00 PM | 6:00 PM |
| Thu | T-6 | 6:00 PM | 8:00 PM |
| Thu | T-7 | 8:00 PM | 10:00 PM |
| Thu | T-8 | 10:00 PM | Midnight |
| Thu | T-9 | Midnight | 2:00 AM |
| | | | |
| Fri | F-1 | 8:00 AM | 10:00 AM |
| Fri | F-2 | 10:00 AM | Noon |
| Fri | F-3 | Noon | 2:00 PM |
| Fri | F-4 | 2:00 PM | 4:00 PM |
| Fri | F-5 | 4:00 PM | 6:00 PM |
| Fri | F-6 | 6:00 PM | 8:00 PM |
| Fri | F-7 | 8:00 PM | 10:00 PM |
| Fri | F-8 | 10:00 PM | Midnight |
| Fri | F-9 | Midnight | 2:00 AM |
| | | | |
| Sat | S-1 | 8:00 AM | 10:00 AM |
| Sat | S-2 | 10:00 AM | Noon |
New Tournaments for Heavy Combat
Duke Anton is sponsoring a Chivalry Tournament on Thursday afternoon and the Roses Tournament has been added to Wednesday afternoon. Remember to sign in at the online MOL table to make check in faster.
Call for gUber Drivers!
Calling for drivers for gUBER! The War of the Wings Transportation Service. If you would be interested in taking a two-hour shift as a golf cart driver we could use your service. Age 18+.
https://docs.google.com/spreadsheets/d/1U6s0YzvwpbzztA5My3qy7ee2ApzcPd36O8-v0xVyjSY/edit#gid=0
Volunteer at Disability Point
Come Volunteer at Disabilities Point!!!! It's easy, it's fun, and you get to charge your devices while you hang out and help others! On a more serious note, Disabilities Point, will be offering charging services for medical devices, charging regular devices for anyone volunteering during the war (more information will follow in another post next week), and transportation information. It's an easy two hour slot to fill, and you will be helping people out. If you have a skill that would be useful to the disabled community such as fluency in ASL, willingness to help a disabled person set up their camp, etc., please fill out the bottom portion of the form and I will contact you to work out particulars.
https://docs.google.com/spreadsheets/d/1SiW3FS0YmK4ZYQglW9TYOAEXm0HsFT58eUPj4uyg-m0/edit#gid=0